Information Only Pertains to Pet Kittens
I'm often asked — Just how does this waiting list work?  How do you know how many kittens there will be in a litter?  What happens if there aren't enough kittens? Plus another handful of very good questions.  If you're looking for answers to some of those questions, then this is place to find them.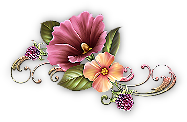 First, I never actually know ahead of time how many kittens will be in a litter.  Having bred Ragdolls for over a decade I make some very educated guesses and most times I'm right.  Since I breed primarily for show and to improve the Ragdoll breed I tend to produce a high ratio of show quality kittens.  This is why I typically take two waiting list deposits for pet quality kittens per litter.  I think it out this way:  most of my Queens have a litter of five kittens, out of those kittens most likely two will be pets.  I typically take waiting list deposits for pet male kittens.  This is because I tend to have more male kittens than females, and since I do breed for show and to improve the Ragdoll breed my females are valuable as breeding cats.  Yet this doesn't mean all my females are show/breeder quality by any means and occassionally I will take a waiting list deposit for a female.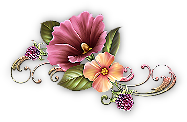 So, the long awaited due date comes around.  You've placed your waiting list deposit, you've been waiting weeks for the babies to arrive, and you have your heart set on a particular gender and color and pattern for your pet kitten.  When we first discuss your joining the Waiting List I am wanting to know whether you have some set requirements.  What I want to know is what are the deal breakers.  Are you really only looking for a kitten with a good personality, or does your kitten also have to be a seal bicolor female, for example.  To be honest, when buying a pet kitten if personality truly is your main interest, you really should be open to either sex and any color/pattern.  However, I do have litters that will have, for example, only blue bicolors in the litter.  If you have your heart set on a blue bicolor kitten then that's the waiting list litter you should join.  Some of my litters have a variety of colors and patterns that can be produced.  For those litters it really is best if you're willing to have a range of choice — for instance, you're set on a male kitten, but any color or pattern is fine.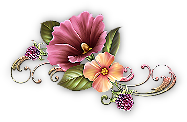 But what happens when the kittens are born and there's simply not a kitten for you?  This does happen on occasion.  Sometimes a first time mother will have a difficult delivery and only one or two of her kittens will be delivered alive.  Sometimes there are actually only one or two kittens in the litter.  What happens to your deposit then?
If I have two waiting list deposits for a litter of kittens and there is only one kitten in the litter, I will ask the second person who put down their deposit if they would like their waiting list deposit returned or whether they'd like to be placed on the next upcoming litter.  Sometimes my next litter is due within the next month and it works out fine.  Other times my next litter isn't due for several months.  If I don't have a kitten for you in a particular litter then I am more than happy to return your waiting list deposit.  Note:  the only time your non-refundable waiting list deposit is refundable is when I do not have a kitten for you to purchase.
Let's say, for instance, that I have two people on the waiting list who want male kittens and I have exactly two male kittens born in the litter.  What happens if both those kittens are show quality and they aren't pets?  Typically if I have two kittens born when two pet people on the waiting list I will make sure those kittens go to those people at the pet price whether they are show quality or pet quality.  However, there has been a time or two when there was a "top" show candidate in one of these situations, but I also had another litter born a month after this one with plenty of pet kittens.  Then I will ask the waiting list buyer to switch to the other litter with the pet quality kittens in it.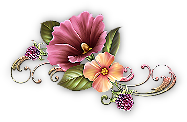 The big question I'm asked is — just how does this waiting list work?  If I'm not on the waiting list can I still purchase a kitten from you?
Below is a basic outline of the process:
Available Ragdoll kittens and my planned litters are listed on the Available Kittens Page.
You can choose to join the waiting list for upcoming litters or planned litters by contacting me and sending a $50. non-refundable waiting list deposit. This deposit will secure your place for an upcoming or planned RegencyRags kittens. Once the kittens are born you will send in a second deposit of $150. to hold your kitten until it's time for him to go to his new home between 10 and 12 wks old depending on the individual development of the kitten.
There are times when I have kittens available that were not secured by a waiting list deposit. Those kittens will be posted with a picture showing their color, pattern and gender. I normally post their pictures when they're about 6 or 7 wks old. To secure one of these kittens you will send a $200. non-refundable deposit to hold your kitten in like manner as explained above.
If you've joined the waiting list you'll be notified within a day or so of when the kittens are born. I'll tell you my best guess at gender and color/pattern within the week.
Starting at 3 wks old I'll begin to send around group pictures of the kittens weekly. Typically by 6 wks old the kittens are able to sit still long enough for me to take some individual portraits. Before then the babies either have a hard time holding their heads up or they wiggle too much for me a to take a picture without the flash.
When the kittens reach 8 wks old I allow home visits for those kitten buyers who'd like to take a trip to the house. This is a fun time for the kittens and families to meet each other for the first time and I encourage these visits if at all possible.
When the kittens are 8 wks old I send around my Kitten Primer that I wrote specifically to help RegencyRags kitten buyers settle in nicely with their new kitten. This includes a shopping list of all my recommended products. I ask that you review this Primer carefully and either email me with questions or bring a list of those questions with you the day you come to pick up your new Ragdoll kitten.
The kittens receive their first 3 in 1 vaccine (or 4 in 1) at 8 wks old. Kittens are dewormed and given Revolution flea protection before they leave the house. If your vet would like to administer Drontal to your kitten and take a fecal sample that's up to you.
If you pick up your kitten at 10 wks old, you'll need to make sure your kitten receives his second vaccine within the first week he's home with you. The third vaccine should be given at 16 wks old.
If you pick up your kitten at 12 wks old you'll need to make sure your kitten receives his third vaccine at 16 wks old.
The kittens come with a 2 year genetic health guarantee that covers congenital defects like HCM. All of my breeding cats are DNA tested clear of HCM. If you would like to have your own kitten DNA tested for HCM you can do so. I can supply you with the information on how to submit your DNA to the lab like I do.
Final payment is due at pick up or within ten days of shipping. Within two weeks if I'll be shipping your kitten internationally.
Typically I arrange a kitten pick up day so that all the kittens are taken home on the same day. Each new owner is given an appointment to come by the house and take home their new little one. I do take into account out of town visitors and special circumstances.
I do ship kittens world wide. If you need your kitten shipped please contact me. The prices for airfare and cargo keep going up, so please ask for a price quote. I use United for cargo delivery and I fly Southwest for hand delivery of kittens.
Please see the Payment Center for payment options.
I like to check in with my new kitten buyers after the first 24 hours to make sure the transition is going smoothly. It's rare that my kittens encounter any problems, but still — I want to make sure. Please contact me by telephone call or email to let me know how your new RegencyRags kitten is settling into his new home.
Also, I appreicate it when my kitten buyers keep in touch with me. I love updates and new pictures of my baby kittens. So keep those updates and pictures coming!