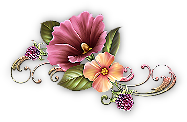 Information Only Pertains to Pet Kittens
I've been selling Ragdoll kittens for 15 years now.  During that time I've encountered many different types of kitten buyers.  There are two main types of prospective kitten buyers.  There are some who like to search different Ragdoll websites until they find an available kitten that they can take home right away or within a couple of weeks and there are others who are advance planners who  have decided they want to buy from one particular Ragdoll breeder and I understand both concepts and do my best to accommodate these different buyers. 
I have a waiting list for those people who who've decided they want to purchase a kitten exclusively from me.  To be on my waiting list, I require a non-refundable deposit of $50.00.  At the time the deposit is received I will have spoken with the prospective buyer about their expectations for their future kitten — like color, pattern, sex, personality and whether the buyer wants pet or show quality.  The key here is to be honest with me about your preferences.  If you want a pet quality kitten you need to understand that the kitten will be mismarked in some way, or there will be a slight fault like a kinked tail.  Some pet kittens are more mismarked than others.  Some pet kittens are prettier than others.  The cats on my King and Queen pages are top champions — they are high quality show cats and a pet kitten will not look like them. I breed for show quality but for as much as I've tried, not all kittens fin a litter are born show/breeder quality and pet buyers are needed.  I do sell show quality kittens to pet buyers.  Prices of pet and show quality kittens are on my Available Kittens Page.
Once the kittens are born, I require a second non-refundable deposit of $150.00 to secure a kitten from that litter.  That second deposit secures a kitten from that litter for the person that was on the waiting list.  At birth I do not know which kittens will be pets and which will be show quality.  This is where patience is a virtue.  It can take several weeks for me to know whether a kitten is a pet or show quality. Often the mismarked kittens are easily recognized and I know they are pet quality within the first week or so.  Other mismarks are more subtle and I can't see them until the kittens are 6 to 8 weeks old. To add to this, sometimes kittens have great pattern and size when they're young, but by the time they are 6 to 8 weeks old I realize the coat is not quite right or the eye color is too light or the kitten is too small for his age.  These are other qualities of a pet quality kittens.