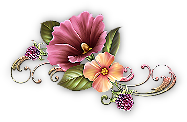 Available kittens offered for sale by RegencyRags. Includes our waiting list for those wishing to purchase a kitten from one of our planned litters.
Ragdolls have become an extremely popular breed. I ask that you take the time to read through all of the links under Buying A Kitten tab on the menu for information regarding the Ragdoll breed and its myths as well as some of our other kitten policies/procedures before contacting me. I look forward to hearing from you!
Our kittens are sold under a no declaw contract.  No exceptions.
To prospective buyers:  When contacting me for a kitten, I assume you've read through my kitten buying guidelines.  However, please ask if you have any questions before we begin the kitten deposit process.
My primary purpose for breeding Ragdolls is for cat show competition.  Because of this many of my kittens are show quality.  However, there is always a certain percentage of kittens born that do not quite meet the Ragdoll show standard.
Pet kittens are required to be early altered. We only sell breeder quality kittens to catteries who also early alter.
Shipping pet kittens within the US is approximately $350.00. plus $150. health certificate and rabies. I do hand deliver kittens. Ask about my availability.
For Pet Buyers: Pick of pet kittens does not include show or show/breeder quality kittens.  I ascertain pet or show quality at my own discretion. Total amount due at pick up or when kittens turn 12 wks old, whichever occurs first.
Pet Quality Waiting List: A non-refundable $50. deposit required for waiting list. Pet kitten spots are allocated in order of receipt of deposit. I do take into consideration whether or not you have a particular color/pattern in mind, as well as the personality type. In my experience, all my kittens are sweet and friendly, however, some are naturally more outgoing and/or energetic than others. I rarely take waiting list deposits for female pet kittens. See Waiting List FAQ's
Key:UNDER EVALUATION — Currently under observation for show or show/breeder quaility.  (These kittens maybe listed as available pets in the future.  I do consider show quality kittens to pet homes at show price.)


SOLD — Second Deposit has been placed on kitten.




RESERVED –Waiting List Deposit has been placed on kitten.




ON HOLD — Waiting to receive deposit from kitten buyer in the mail.




AVAILABLE — Currently available for a deposit.

 If you are interested in a show or show/breeder kitten please contact me for availability.
Thanks, Denise.