Welcome to Regency Ragdolls.
RegencyRags is a certified TICA Outstanding Cattery!
RegencyRags specializes in breeding Ragdoll kittens for pet and show in all TICA recognized colors and patterns.
We are a hobby breeder where our Ragdoll cats are pets first. We are not a commercial breeder (i.e. kitten mill).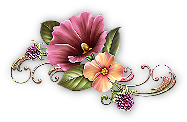 Retired Females Available
10/24/2016
I have three females that will be retired once they're spayed in the next month or so.
1. Hailie Jade Age 3 $950
2. Naomi Age 2 $750
3. Danielle Age 6 $750
All three girls have FANTASTIC personalities and have been an incredible asset to RegencyRags.
All girls are up to date on vaccines including rabies.
Please contact me for additional information.  Thanks!

Our Ragdolls have excellent health, type and temperament. A true Ragdoll kitten will follow you from room to room just like ours do. All our kittens are raised underfoot in our home as part of the family. The cats and kittens of RegencyRags are never caged. They receive all kinds of love and individual attention. It's our goal to produce to best Ragdoll kittens in Texas.

We offer Ragdoll kittens in all colors and patterns, including the lynx point and tortie point as well.

RegencyRags serves all of Texas and beyond — including Houston, Galveston, Austin, San Antonio, Dallas and the Beaumont area.

Our doors are always open to those looking to experience the best of Ragdoll cats and kittens. Just contact me and we'll set up an appointment for you to come by the house.

For more information contact Denise at (713) 484-9337 or email us at sovogue@hotmail.com
Please be patient while we get our new site up and running.