---
---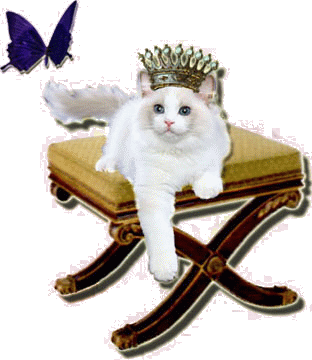 Updated: 10/14/2018
Ragdolls Shed.  Ragdolls are not hypoallergenic.  If you're allergic to cats you'll be allergic to Ragdolls. Kittens are sold under NO DECLAW contract.  Do not contact me if you plan to declaw your kitten! Please check our kitten policy and other purchasing information under Buying A Kitten before contacting me.
Available Kittens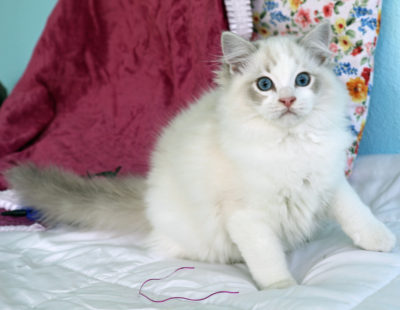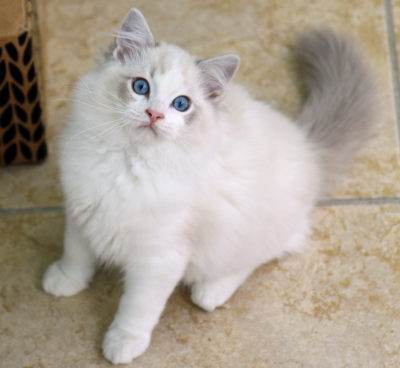 Absolutely stunning blue lynx bicolor male.  Born July 11, 2018. Vet checked, all vaccines including rabies, and microchip.  This boy has the most amazing personality and he will instantly win your heart.  This is the Ragdoll kitten you've been wanting your entire life!
Available as a pet $2,000.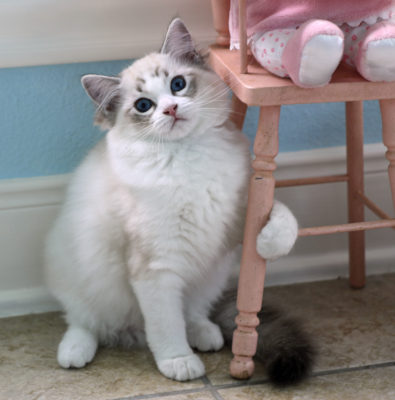 Seal Lynx Bicolor Female available as a Show/Breeder.  Please contact me for additional pictures and price.
ON HOLD
Denise Saunders (713) 484-9337